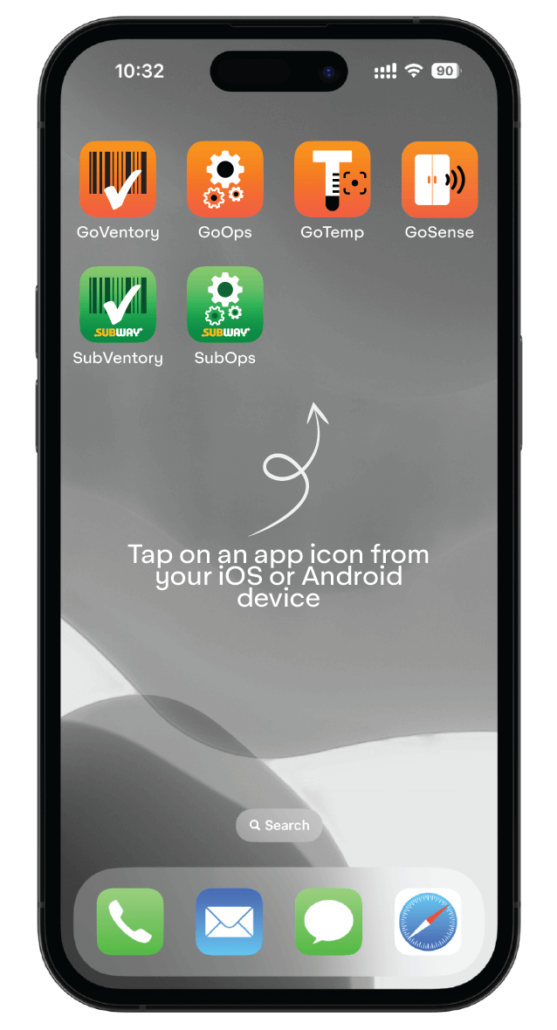 All apps are available on both iOS and Android unless otherwise noted and are compatible with mobile devices, phones, and tablets. GoService for Techs requires an iOS device. This page is regularly updated with the latest device requirements.
An iOS device running iOS 14 or newer is required to use our apps. All devices capable of running iOS 14 are compatible with iOS 15. We recommend using iOS 15 for the best experience.
Compatible iPhones and iPods include: iPod Touch (7th generation), iPhone SE, iPhone 6S, iPhone 6S Plus, iPhone 7, iPhone 7 Plus, iPhone 8, iPhone 8 Plus, iPhone X, iPhone XR, iPhone XS, iPhone XS Max, iPhone 11, iPhone 11 Pro, iPhone 11 Pro Max, iPhone 12, iPhone 12 Pro, iPhone 12 Pro Max
Compatible iPads include: iPad Air (2nd generation or newer) iPad Mini (4th generation or newer), iPad (5th generation or newer), iPad Pro (9.7-inch), iPad Pro (10.5-inch), iPad Pro (12.9 inch 1st generation), iPad Pro (12.9-inch 2nd generation)
An Android device running Android version 5.0 or higher is required to run our apps. We highly recommend using Android version 9.0 or newer. Your device will also need at least 4GB of RAM and at least a quad-core processor. Any device with less than 4GB of RAM may experience poor performance.